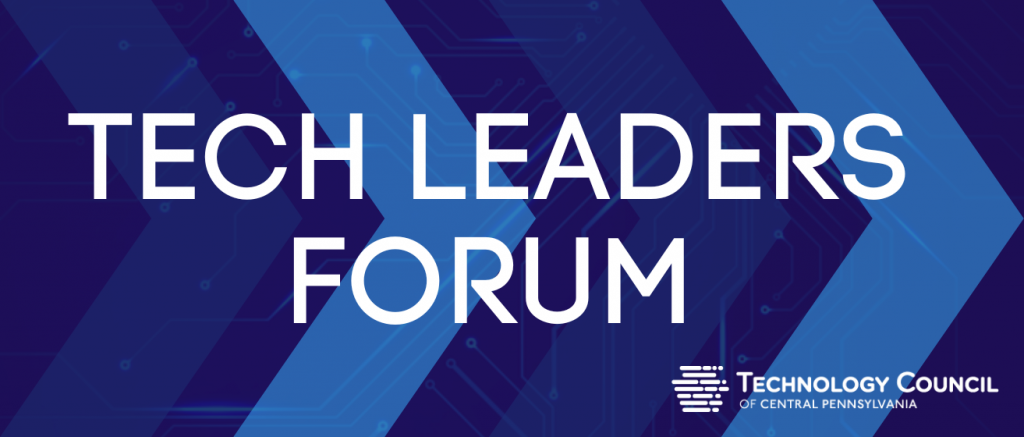 Tech Leaders Forum
If you are a technology leader who influences your company's strategy, TCCP's Tech Leaders Forum is the perfect way to expand your network, learn with colleagues from other companies / industries and collaborate with others to solve problems. Our Tech Leaders Forum is the perfect opportunity to learn, connect and collaborate with other tech leaders facing similar and different opportunities and challenges. The Tech Leaders Forum is a series of informal virtual forums exclusively for tech Founders, Presidents, CEOs, CIOs, CTOs, CISOs and other C-suite equivalents in tech leadership roles. The agenda for each quarterly meeting will be self-directed by the group and based on topics facing today's Central PA tech leaders. Special thank you to our volunteer co-facilitators Jennifer Oswald with Momentum and Rod Tosten with Gettysburg College.
---
About Jennifer Oswald: As the Chief Executive Officer for Momentum, Jennifer Oswald oversees all day to day activities for Momentum and is responsible for ensuring achievement of the company's mission and financial objectives. She has an aptitude for generating new business through strategic partnerships while also cultivating new relationships with key decision makers. Jennifer's superior customer service and leadership expertise are essential to Momentum's long-term growth. Jennifer has obtained several certifications including Certified Business Analysis Professional™ (CBAP®), ITILv3, Certified ScrumMaster® (CSM®), Lean Six Sigma Black Belt Professional, and a Change Management Professional (CMP).
About Rod Tosten: Rod Tosten is the Vice President for Information Technology for Gettysburg College. Rod graduated from Gettysburg College with a B.A. in Mathematics in 1985 and returned in 1990 to teach computer science in the Department of Mathematics and Computer Science. Rod`s research interests revolve around distributed processing and distributed applications on the World Wide Web. Due to his experiences in a family car business, Rod stays active with small businesses including Eagle Software which specializes in software for transmission shops and PoCo Paper, a post consumer paper art company. Rod also took a two year leave of absence from the college to work for a software startup company. Rod received his M.S. in Computer Science from West Virginia University and his Ph.D. in Information Technology and Engineering from George Mason University. Rod is a past chair of the Department of Computer Science which the College formed in 1999. Rod is also a certified Pennsylvania State Inspection Mechanic. For relaxation, Rod is involved with woodworking, archery, and model railroading.
SCHEDULE:
Friday, 11/3/2023 from 12pm – 1:30pm – IN-PERSON KICK OFF at Harrisburg University, Room 1205 (326 Market St, Harrisburg, PA 17101)
Friday, 2/23/2024 from 12pm – 1:30pm – VIRTUAL
Friday, 5/10/2024 from 12pm – 1:30pm – VIRTUAL
Friday, 8/16/2024 from 12pm – 1:30pm – VIRTUAL
DETAILS:
As the Tech Leaders Forum is a 100% discussion-oriented series, the size of the group is limited to no more than 20 people.
For the best experience, participation in all 4 sessions is suggested.
Registration is limited to tech Founders, Presidents, CEOs, CIOs, CTOs, CISOs and other C-suite equivalents in tech leadership roles.
Registration deadline is Friday, 10/13/2023 at 12pm.
PRICING:
$199 TCCP Members / $329 Non-Members